Map of the Boundary Dispute
Below is a map showing details of various US and British claims, the 1831 arbitration line, and the final 1842 line set in the Treaty of Washington / Webster-Ashburton Treaty. For a summary and history of the dispute, see my page on the Boundary Dispute.
The map is entitled "Maine Boundary Controversy, 1782-1842", and was published in Dixon Ryan Fox, Harper's Atlas of American History (New York, NY: Harper & Brothers Publishers , 1920) p.43.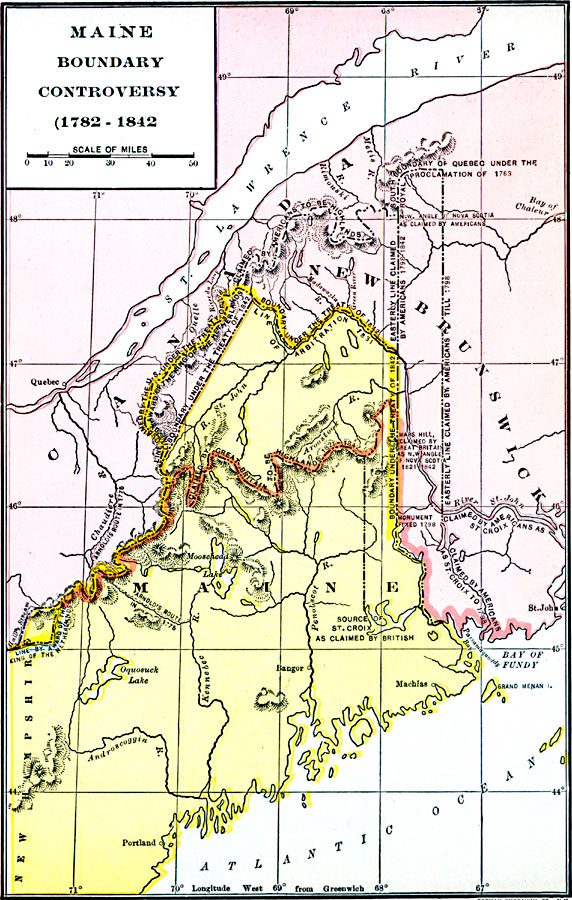 Map from Florida Center for Institutional Technology at University of South Florida, http://etc.usf.edu/maps
---
Return to the home page of the Upper St.John River valley website
Last revised 29 Feb 2012